The finale of Mianite Season Two aired on Sunday, the 28th of June 2015. The Sky People revived Lord Dianite, were betrayed by Lord Mianite, and met the evil World Historian, and were betrayed by Guard Tom who was corrupted by the World Historian before jumping into a portal which will supposedly lead them back to the Season One Realm of Mianite.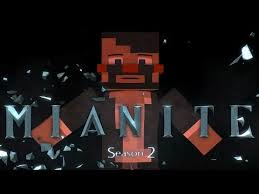 Ad blocker interference detected!
Wikia is a free-to-use site that makes money from advertising. We have a modified experience for viewers using ad blockers

Wikia is not accessible if you've made further modifications. Remove the custom ad blocker rule(s) and the page will load as expected.