Hello my loyal Dragonets! 
        I just wanted to try and give you all the details that I have on the upcoming MMO project.
In a Snapchat Q&A, Tom Syndicate stated that the focus would be on the MMO, not on a Season 3.
In the aforementioned video, it was hinted that there would indeed be a season 3.
In the MMO, fans can play through a interactive story with the streamers.
The streamers will be streaming.
It is not known if Prince Andor, Martha the Mystic, Mot, Deviser Gaines, or Season 2 Dianite will be in the MMO.
That's all I have for now! I will keep you all posted when I find anything else out!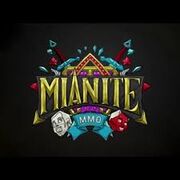 - Huntress
Ad blocker interference detected!
Wikia is a free-to-use site that makes money from advertising. We have a modified experience for viewers using ad blockers

Wikia is not accessible if you've made further modifications. Remove the custom ad blocker rule(s) and the page will load as expected.